Source: http://www.incanadiandollars.com/planetbingo.ca/gen4_history.php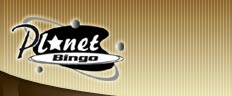 Bingo has been played within the walls of the historic Royal Canadian Legion Memorial Building at 2655 Main Street for decades. But it was in the late 1980's that the Planet Bingo journey began, and the game of bingo in the province of B.C. was changed forever!
In 1988, Planet Bingo (then called Starship Bingo) became the home of the first electronic bingo pilot project in Canada. Needless to say, it was a tremendous success.
By 1995, our hall had become the largest freestanding charitable bingo operation in North America.
We have continually been voted the Number 1 Player Preferred Hall!
We are widely regarded, and looked to internationally, as an industry leader.
In the last calendar year, we've paid out over 10 Million Dollars in prize money.
We are the only continuous drop-in bingo in the lower mainland!
Since our humble beginnings, we've grown into the incredible establishment that you enjoy today. Our modern 3-story facility includes 2 lottery centres, a bingo store, six (6) PullTab machines, an automatic banking machine, and the Galaxy Grill - serving, right to your table, food fare that is out of this world!
There are three floors to choose from when playing at Planet Bingo! Each floor offers a full range of services, and combined, have enough seats to comfortably host 750 bingo players, including almost 200 seats for electronic bingo!
The first floor is traditional paper bingo, and has both a non-smoking section and a sealed smoking section.
The second floor is dedicated to electronic bingo. It too has both a non-smoking section and a sealed smoking section.
And the third floor is entirely non-smoking. That's a full 9,000 square feet of non-smoking playing space! And the third floor has both electronic terminals and well-lit tables for paper play.

Planet Bingo is operated, on behalf of the British Columbia Lottery Corporation, by the Mount Pleasant Starship Community Charitable Association (MPSCCA). For more information on this incredible community of charities and the tremendous work they do, click www.mpscca.com.